Referees
---
Referees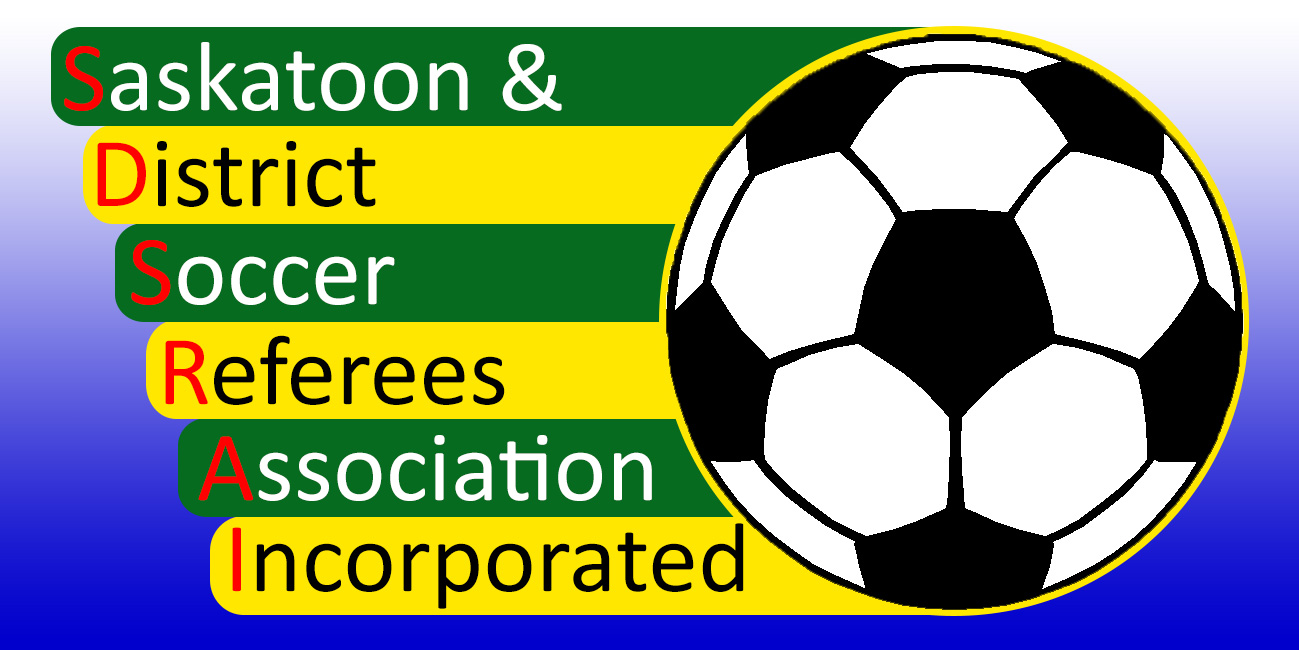 Saskatoon & District Soccer Referees Association Inc.
---
UPCOMING REFEREE CLINICS:
SDSRAI 2020 Entry Level Referee Clinic

When: Sat Apr 4th - Sun Apr 5th (Youth AND Adults)
Time: 9:00 am - 4:00 pm (Sat & Sun) ~ 1 hour lunch break. Please pack a lunch or lunch
can be purchased at your own expense at the nearest food restaurant location.
Where: Elite PRO Centre, 335 68th Street
Bring: Running wear, pen, paper
Cost: $220.00
Payment: e-transfer, sdsraiexecutive@gmail.com, or cash/cheque will be accepted at the entry level clinic
Registration is on a first come first serve basis.
To Register: Please visit https://www.rampregistrations.com/login?v3=a065ba498f

While you're registering, it's important that you read through the 4 steps, as all the information you need is
on that registration form. Most importantly during step 3, please take the time to read the Code of Ethics for
Canadian Referees.


If you have any further questions, please contact Frank Laterza via email flaterzaSDSRAI@hotmail.com or sdsraiexecutive@gmail.com