Saskatoon 2021 PSL Tryouts
---
---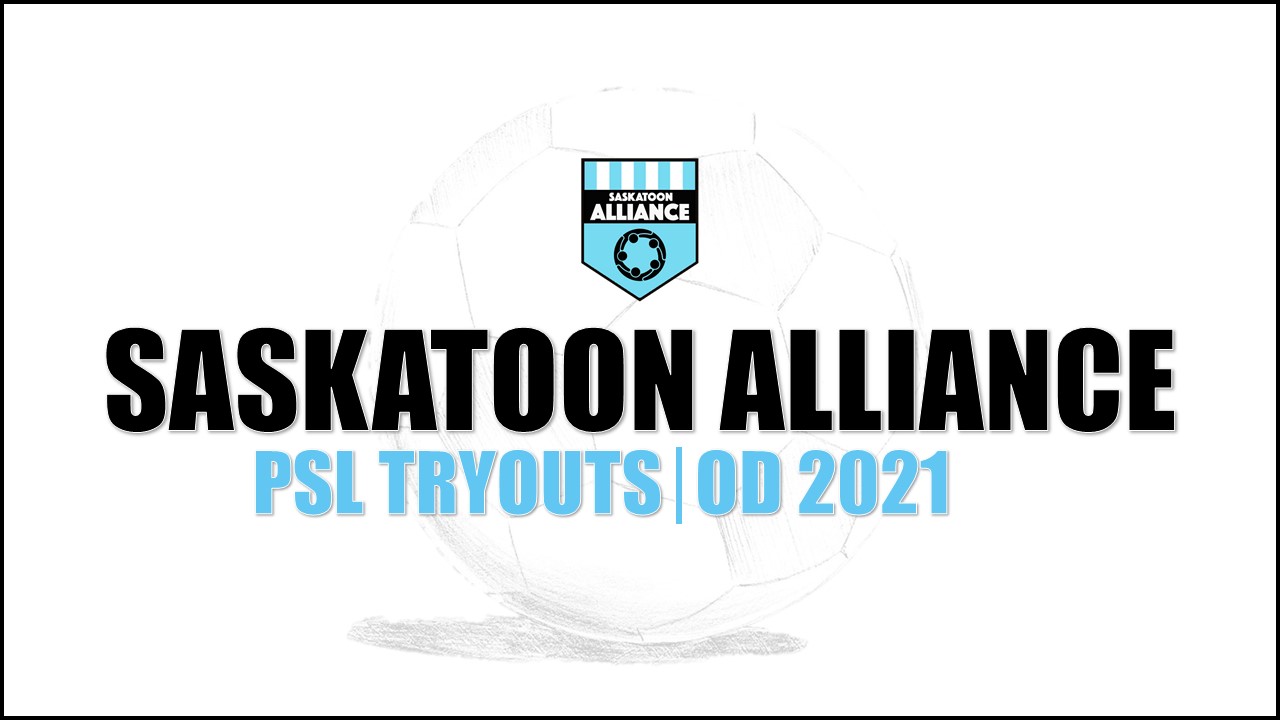 ---
Hello Under-15 and Under-17 Age Eligible Players,
As we progress through the government's re-opening Roadmap, and with the return of games earlier than anticipated, Saskatchewan Soccer Association (SSA) was able to announce the below information regarding the 2021 Provincial Soccer League (PSL). All dates below are subject to change or cancellation based on changes to the government's restrictions for sport.
Saskatoon Youth Soccer Inc. (SYSI) will be forming city wide PSL teams for the Under 15 (players born 2006/2007) and Under 17 (players born 2004/2005) age groups to be known as the Saskatoon Alliance. The PSL league will provide players from across Saskatoon a tremendous opportunity to come together and challenge the top players from around the province for the title of best in Saskatchewan. SYSI is proud to offer meaningful league opportunities to our players which foster a safe and positive competitive environment, creating a sense of belonging focused on fun, respect, inclusion, and fair and ethical participation.
PSL Tryouts & Team Selection
Eligibility: All players interested in trying out for the U15 and U17 PSL teams need to be age eligible unless otherwise recommended by their Zone Technical Director to play up in age. For this season's PSL selection 2021, due to the tight time-frame of the government announcing return to game play and the overlapping of the SYSI and PSL seasons, SYSI has extended player eligibility to all age eligible players and are not requiring players to be registered and participating in the current SYSI outdoor season with a member zone team.
Deadline: Register by Thurs Jun 17, noon with a fee of $25 to SYSI. Only those eligible with payment will be accepted into the tryout. Click here to register for the tryouts: https://www.rampregistrations.com/login?v3=0ee3dd2dc5
Tryout Dates/Location: Sat Jun 19 and Sun Jun 20 with U15 from 8:00 AM to 9:00 AM and U17 from 9:00 AM to 10:00 AM (girls on West Field A, West Field B), Saskatoon Sports Centre, 150 Nelson Road. Check-in will be required 15 minutes prior to the tryout.
Selection: Player selection will be announced on Mon Jun 21.
PSL Fees and Season Details
Fees: Selected players will be notified to register and submit fees of $450 to SYSI by Wed Jun 23.
Training: Fees are estimated to cover one weekly training session from June 21 to July 18 and two weekly training sessions from July 18 to August 22. Dates for training will be determined by coach and field availability.
Games: The schedule will be released by SSA on Fri July 9. Number of province wide entries will determine the number of regular season games which could range from three to six or more. The $450 per player fee is estimated to cover one to two weekly games to a maximum of eight games starting as early as the week of July 12 until August 22. If there are less than eight games SYSI will provide a refund to the team to help offset travel expenses associated with PSL league travel. Teams should be prepared to play on weekdays and all weekends including the August long weekend. PSL finals will take place on the weekend of August 20 - 22, location to be determined.
Any additional fees over and above the player registration fee required for PSL will be coordinated amongst the team.
Club Nationals: Canada Soccer has indicated they will make a decision on Toyota National Championships mid-late June. PSL delivery is not contingent on Toyota Nationals Championships going forward. Dates are yet to be determined; Under-15 is slated to take place in Ottawa, ON and Under-17 is slated to take place in Montreal, QC.
PSL Coaches: SYSI is pleased to announce the 2021 Alliance PSL Head Coaches. For more information and detailed profiles, please visit http://www.saskatoonyouthsoccer.ca/content/Alliance-Coaches.
Contact: Feel free to contact the SYSI Office at info@saskatoonyouthsoccer.ca or 306-975-3413 with any questions.