SYSI Indoor 2020-21 Return to Soccer Plan - Last updated: Fri Sept 18
---
---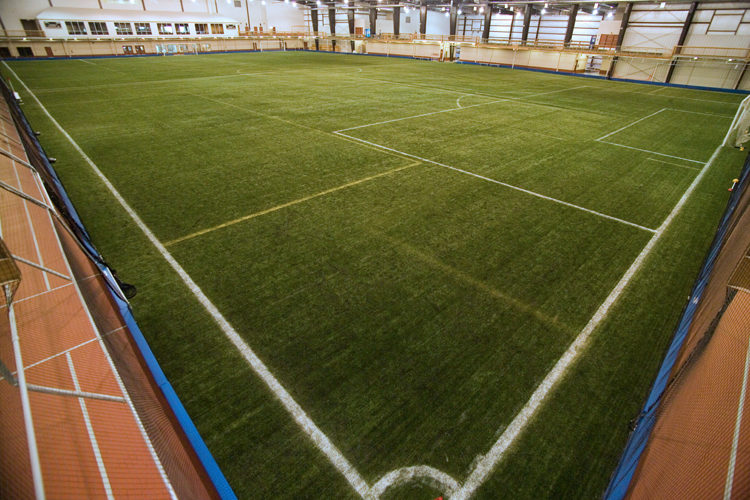 ---
SYSI is pleased to announce the release of our Indoor 2020-21 Return to Soccer Plan. Indoor will look differently this upcoming season but has been designed with safety being our number one priority for participants, coaches and parents. Please note, this document is subject to change and SYSI will make changes as information becomes available.
Sept 18th Update: The SYSI Return to Play Plan has been updated to include the following:
7.3.1 (b) Mini Leagues will operate in phase 3 of the Saskatchewan Soccer Associations Return to Play Plan - small sided games up to a maximum of 6v6 format (including goalkeepers) will be use for all mini league games.
7.3.14 (a) The player receiving first aid must wear a mask prior to receiving treatment. The player must remain masked until they are deemed okay to return to play. In the event of illness the player will remain masked until they have left the soccer centre buildings.
7.4.1 (h) Goalkeepers are the only player on the field who can use their hands during training sessions and games.
7.4.1 (m) If required coaches may need to administer first aid to an injured player. Proper mask and gloves are worn in these instances by the coach (gloves should be appropriately discarded after each use). Players will need to be given a mask before being attended to.
7.4.3 (h) Goalkeepers must not at anytime spit or use water from water bottles or use the water fountains to wet their gloves. Goalkeepers will be required to change their gloves immediately in any of these scenarios.
Sept 14th Update: The SYSI Return to Play Plan has been updated to include the following:
Section 7.1 (e) Those taking part in our Parent and Tot program do so at their own risk
Section 7.3.4 Parent - Tot Program

SYSI offer programs focusing on physical literacy and introduction to basic soccer concepts for participants age 2-4
Players must be accompanied by one Parent/Caregiver participant to maintain social distancing practices wherever possible.
The Parent-Tot program will have six sessions between October to December and January to March
Limited to 12 participants and Parent/Caregivers in order not to exceed the indoor maximum of 30 participants
Two classes will be encompassing a 50 person mini league, and have one coach assigned to two classes.

Coaches, spectators, as well as Parent-Tot Parent/Caregiver participants are always to keep their mas on.
Only Parent-Tot Parent/Caregiver Participant are allowed to enter the field areas on the main level.
Inclusion of the Saskatoon Soccer Centre Inc. Indoor 2020-2021 Policies, Procedures & Maps.
Sept 9th Update: The SYSI Return to Play Plan has been updated to include the following:
Section 7.4.3 (j) Although its highly discouraged, participants can register for Zone and another affiliated soccer organization i.e academy. Players may partake in more than one bubble/mini league operating up to and including Phase 3 in SSA's Return to Play Plan. Players and parents/caregivers must ensure that stringent safety practices are upheld by these participants.
Section 7.4.1 ( n ) SYSI coaches may coach and/or play in more than one bubble/mini league under the following conditions: The coach maintains 2 metre social distancing at all times and wears a non-medical mask OR if the coach cannot maintain social distancing at all times, they must wear medical (surgical or procedural) mask. If these conditions cannot be meter coaches can't be involved with more than one bubble/mini league
Section 7.3.1 (e) Coaches, team managers, trainers and other team personnel are NOT included in the 50 person limit for a bubble/mini league IF THEY ARE WEARING A MEDICAL (surgical or procedural) MASK AT ALL TIMES OR THOSE WHO WEAR A MASK AND MAINTAIN 2 METERS OF SOCIAL DISTANCING AT ALL TIMES
Section 7.4.1 (f) Field of play is 30 persons. Team personnel and players not on the field of play are not considered part of the 30 person limit, however , mini league bubbles are still subject to a 50 person limit.
Section 7.3.12 (g) No heading or handling of the ball is permitted - i.e No throw-ins. Players may dribble the ball and utilize kicks ins.
Section 7.3.7 (a) Referees may remove their mask when they are participating in the on-field activity. Masks will be available for purchase at the both facilities if a referee does not have one.
Section 7.3.7 (d) Breakdown of the types of masks that are referenced in the document.
Section 7.3.13 (a) In the event of an injury the person assisting with the injured player must be wearing a medical (surgical or procedural) mask and gloves and properly dispose of mask(s) and gloves after use.